Upcoming Events
Farm491 host and attend a variety of events. Browse below, or take a look at our calendar to see what's coming up!
To keep up to date with our events, sign up to our monthly newsletter.
The Farm491 building will be closed from Christmas Eve until Monday 4th January.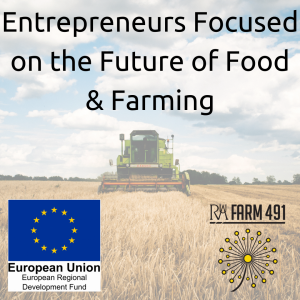 Join us for two 4 hour sessions where we will explore how to develop your customer value proposition in the AgriTech/agrifood space. About this Event About this Event This event ...